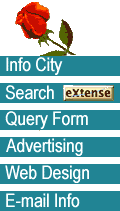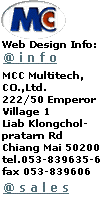 Monthly Features
What's On in Chiang Mai
Useful Information
Travel Advices, ...

A DAY OF DANCING FOR CHIANG MAI'S SPIRITS

It's all very sanuk, very enjoyable, the way things usually are in Thailand




Import Online - Buying Agent services

ChiangMai-Online has put together a team of experienced and knowledgable people to act as your import agent. We have the right set of communication and negotiating skills to ensure that your importing experience is trouble free. We will find you the perfect supplier at the right price and followup your order to make sure that it is delivered to your destination in a timely manner.
Content and design © 1997-2005 Chiang Mai-Online®, MCC Multitech, Co., Ltd.